Classic means of payment
Kreditkarten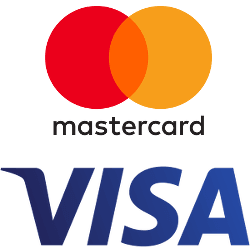 Credit cards are certainly one of the most well-known means of payment not only in online casinos, but in general in internet commerce.
Depending on the casino, not all credit cards are accepted, of course, but you can find a Visa Card or Master Card in almost all online casinos in the world to make deposits and withdrawals. There are practically no disadvantages to using a credit card.
If inadmissible bookings are made, amounts can be charged back at any time, provided one notices it.
At the latest then it is up to the contractual partner that certain transactions have also been approved. The only disadvantage is that the data is made available directly to the contractual partner.
It depends on the company and license whether online casino companies offer payments with credit cards or not!
---
debit Cards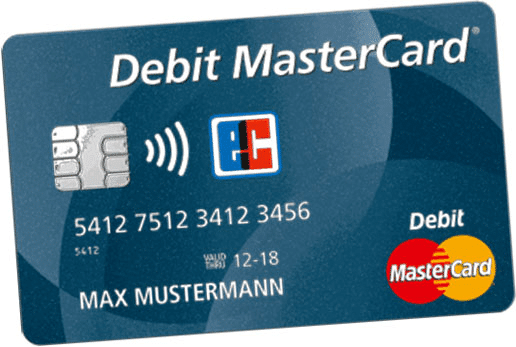 Debit cards are basically the opposite of credit cards. With the latter, a payment target is set, with debit cards you pay the moment you initiate the transaction.
Now you must be thinking that this is a disadvantage. But it is not necessarily so.
Debit cards give you better control over cashless transactions.
On the one hand, the limits on debit cards are lower and is therefore inherently more responsible with money.
In the case of withdrawals, the money is then booked directly into the account. Currently not allowed in Germany, except in Austria! Partly available!
---
Alternative payment options
prepaid cards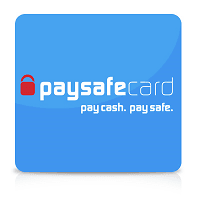 Prepaid cards can be purchased in supermarkets, petrol stations, kiosks or online. Well-known providers are, for example, Paysafe.
The handling is very simple. With the purchase of a prepaid card you receive a code with which you can deposit money in the casino.
With a Paysafe card you can purchase credits of up to €500. After making a deposit, you play with the previously paid balance on the card. However, withdrawals cannot be made in this way.
This then requires an alternative method such as a bank account. Nevertheless, this method is probably one of the safest.
It is somewhat more complex to use than other means of payment.
---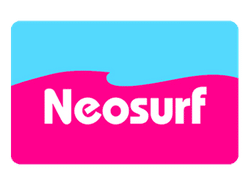 In principle, Neosurf is comparable to paysafecard. So it is nothing more than a prepaid voucher solution.
These vouchers can be purchased at over 150.000 points of sale in over 45 countries.
You buy a voucher of €10 – €100 with cash and can then use the pin code on over 20.000 websites.
Remaining amounts are transferrable. You can also buy the vouchers online at MyNeosurf buy and manage.
More and more online casinos are offering Neosurf as a means of payment.
---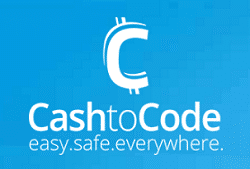 CashtoCode is a simple and secure online payment method that does not require any bank information or credit card details.
It is a prepaid means of payment with which you can pay quickly and easily on the Internet.
CashtoCode can now be purchased at more than 100.000 sales outlets. Whether in Germany, Austria or Great Britain.
The largest partners include gas station operators such as Aral, Esso, Jet, Total, Avia, OMV, Agip, Westfalen AG and numerous kiosks and supermarkets.
In Germany you can choose between the following amounts: €10, €25, €50, €100, €200 and €400.
Up to €400 in Germany and up to €500 in Austria are possible per transaction. There are no limits and no fees.
That also means one real alternative to Paysafecard. This payment method is already integrated in many reputable online casinos.
---
Electronic wallets – e-wallets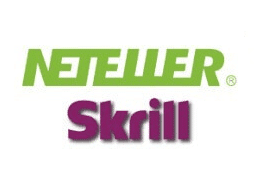 It is the alternative means of payment for online transactions when no other means of payment suits you or it takes longer with other options.
In their handling, e-wallets combine all the advantages and have no disadvantages. Neteller and Skrill are accepted in almost all online casinos.
And this is how it works: Simply register with an e-mail address and set a password.
After confirmation from the provider, you will be given a so-called secure code or security number. They always use this number to confirm transactions later on.
The advantage of these e-wallet accounts is that you can order a Master Card for a small annual fee.
It is like a prepaid master card that only works on a credit basis. This electronic purse can be used with all accepted partners worldwide.
This means total cost control and absolutely secure transactions. Furthermore, money transfers to other people are also possible in this way.
---

ecoPayz is also an e-wallet provider but is now a much better choice and alternative to Skrill and Neteller.
However, you can use multiple currency accounts here if desired. The application and functionality are similar to those of Neteller and Skrill.
Send and receive money, pay bills, etc. The account can be topped up in different ways and used anywhere.
The free account is opened in minutes, without a bank account.
But ideally one will add and verify the bank details. Because you can transfer from or to the bank account at any time.
Here, too, the Mastercard is an advantage, with which you can also withdraw your credit at ATMs.
This works in predetermined sums of € 250 (with a withdrawal fee). These steps can be repeated several times in a row until the 24 hour or week limit is reached.
---
Online payment services via online banking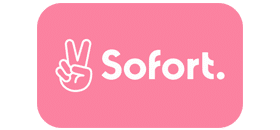 Sofort GmbH is a subsidiary that was taken over by the Swedish company Klarna in 2014.
However, this provider will be better known to everyone as "Sofortüberweisung".
The company is based in Munich and controls secure payment transactions from there.
In order to use the Sofort service, you use the online banking procedure without sending any personal information or card details to the merchant.
The online banking data is entered on the secure payment page of Sofort GmbH, to which retailers have no access.
Because the online banking access data, such as PIN and TAN, are never visible to dealers, third parties, Klarna or employees of Sofort GmbH.
---

Trustly is an online payment service that also runs via the online banking process.
And that without maps, without app download and without registration.
With this payment method, you not only pay out quickly but also pay out just as quickly.
No registration is necessary in online casinos, because you are already verified with the payment service.
Additional verification is only required in a few exceptional cases. The advantages here are instant payments, absolute security and an extremely simple payment process.
Online payments directly via bank account are becoming increasingly popular because they are particularly easy and secure. Withdrawals via online casinos are in the bank account in a few minutes.
However, the use of the service depends on the banks.
---

The payment option is a Skrill service and works via the online banking process.
Over 170 banks and popular brands support Rapid Transfer.
It is a safe, fast and convenient way to make online payments.
You pay directly with the bank account with the provider or you can top up your Skrill account directly.
---
Mobile payment options via app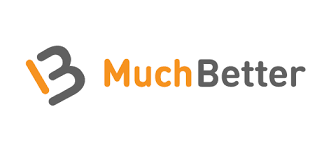 MuchBetter is a smart payment app. Simply download the app from the App Store or Google Play Store and you're good to go.
With the free MuchBetter account, you can make deposits to your favorite sites quickly and easily. No passwords, redirects or security questions.
MuchBetter accounts are protected with device pairing, Touch ID, dynamic security codes and a transaction verification system to ensure only legitimate transactions are made.
With this payment method you can send money to any cell phone number for free. Simply use Touch ID, Face ID or passcode to select a person from the address book, enter the amount and confirm the transaction.
Here, too, there is a prepaid Mastercard and a matching key fob for contactless payment.
---

Google Pay is a fast, easy payment method. This works online, in store, via app or on the desktop.
With Google Pay you always have everything you need when paying. The data always remains safe and secure.
Google Pay protects payment information with several layers of security.
The card number is never stored on the smartphone. Instead, an encrypted virtual account number is used. When paying in store, the card information is not shared with the merchant.
The data is always protected. In online casinos, however, the service is not yet so widespread to pay with it.
---
Security in online casinos
Surely every player who makes money transactions with online casinos has concerns when it comes to the safety of their money.
In addition, you often have to store confidential data such as address, credit card information or copies of ID for verification.
We give here some important information that will help to enjoy the game safely and relaxed.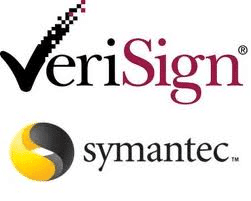 Data transmission
When transmitting personal data, you should make sure that it is not transmitted unencrypted.
Especially with the large number of transactions that you make. Effective protection is elementary.
Most casinos use 128-bit Secure Socket Layer encryption, or SSL for short.
Because this encryption is extremely effective and is used by all major financial houses and e-commerce companies.
With an SSL connection, data is encrypted with a code before it is transmitted, which can only be decrypted by the recipient with the same code.
Well-known SSL certificates are from VeriSign (now Symantec) and Thawte. You should pay attention to these signs if you want to play in the casino or find out beforehand whether this encryption is also offered.
---
Regulators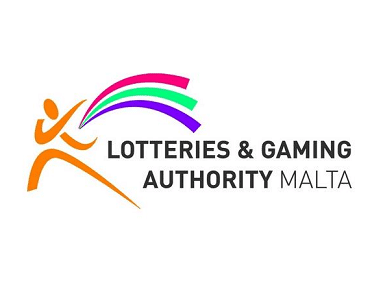 When choosing your casino, give preference to those that allow themselves to be monitored voluntarily by an authority. Because these casinos also have a valid license.
The regulators monitor whether online casinos are complying with the requirements imposed by the 2005 Gambling Act.
One of the tasks of the regulatory authority is to ensure that these legal provisions are complied with.
They also monitor the random number generator, transaction logs and player dispute resolution systems.
Well-known regulators include the Gibraltar Regulatory Authority (GRA), Isle of Man Gambling Supervision Commission and Kahnawake Gaming Commission (KGC).
Another important regulatory body is eCOGRA. This authority specifically takes care of player affairs.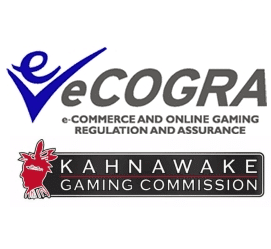 self-monitoring
Here are some hints on how you can increase your own gaming security. Before depositing money, do some research about the casino.
There are many good guides, forums and blogs where you are sure to find some valuable information on the most important questions. One should pay attention to the points already mentioned, such as casino licenses, data encryption and certificates.
If you have concerns about bank or credit card data, you should use e-wallets such as Neteller, Skrill or ecoPayz.
This means that sensitive data is not passed on directly to the respective casino.
All in all, one can say that the more transparent a casino is, the safer it is.
And you can expect the same from the casinos rated on this page.
Your rating: 4.9 (19 votes)