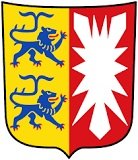 Online casinos with a Schleswig-Holstein license were strictly limited. The online casinos listed here either have a license from Schleswig-Holstein or have applied for a future German license after the GluStV 2021, which they are already implementing.
You play at the following online casinos in a reliable, safe and legally legal environment according to the State Treaty. You don't necessarily have to live in Schleswig-Holstein to play in these online casinos. Because the new regulation applies to all federal states.
However, what you should definitely keep in mind is the fact that you can only play with massive restrictions and limits in these casinos.
Some of the online casinos listed here also have European gambling licenses. For example, the Malta Gaming Authority, the license of the Swedish Gaming Authority or the Gambling Commission from Great Britain.
---
Top online casinos with German and European licenses
---
Information on the casino license of Schleswig-Holstein
In Germany, billions of euros are earned every year from gambling, but the politicians could not agree on a uniform approach.
In Germany there is a state gambling contract in which 16 federal states had agreed to design the legal conditions in such a way that they are comparable. That's the theory, but in practice it looked different because not all federal states followed the guidelines. Schleswig-Holstein, for example, had issued its own state license to companies. With this license only residents of SH were allowed to play there legally.
Because according to the European Union, online gambling is legal if certain rules regarding the minimum age, controls by independent institutes and other criteria are observed. If providers have a German license, gambling is legal for German players. All other players move in a gray area.
Even though most online games of chance were not legal in Germany, they were tolerated. So far, no player outside of Schleswig-Holstein has been accused of playing in online casinos. However, as a player, you should always find out what kind of online casino you are dealing with. With the information you can find a reputable provider who has been in the industry for a long time and, for example, pays out winnings on time.
What distinguishes reputable online casinos?
The gambling license should be valid and from EU or UK
The online casino offers certified payment methods
English customer service is standard, but every reputable casino should also offer customer service in German
After registration, the casino should verify the identity of its players (age restriction etc.)
Reputable providers are committed to addiction prevention.
What is the State Treaty on Gambling?
Very few players know what the contract means. Because the goals of the contract primarily serve to prevent gambling addiction and to deal with gambling responsibly. In particular, the protection of minors is dealt with in detail here, as well as the fairness of the games and the seriousness of the operator.
The contract was concluded between all 16 federal states and was intended to form the framework for gambling in Germany. This came into force on January 1, 2008, but has not been valid since the end of 2011.
A new contract was needed, but neither of the two state gambling treaties in 2012 and 2018 were approved by all countries, which makes them null and void. Because the 20 planned licenses were not assigned according to any logical system and providers who received nothing complained about the assignment. There have been no verdicts so far, so everything hung in the balance.
In June 2021, the uniform State Treaty on Gaming came into force, and companies could apply for a grant. Ultimately, none or only a handful of licenses have been granted. But the companies that seek a license enforce the regulations of the GluStV 2021 already 1:1 um.